8 tags
Harbor City - International District
One of my favorite dim sum places in town. There is a reason why people (including myself) are willing to wait 30 minutes to an hour to be seated. I feel like I'm there every other weekend. Me and a few of my foodsters after a Sunday dim sum sesh. 
6 tags
Serious Pie - Downtown
You haven't had pizza till you try how Tom Douglas does pizza. There is a reason why he won the James Beard Award for Outstanding Restaurateur last year and has been nominated for other categories for over a decade.  The space is cozy and the tables are long enough for two smaller parties or one big group so you can become friends with your neighbors. One of their seasonal drinks is a...
8 tags
8 oz Burger Bar - Capitol Hill
If Capitol Hill was a burger place, it would be 8 oz Burger Bar. Apart from the rustic feel and cozy atmosphere, the burgers are full of flavor, but don't try to hard. Even our server was witty and engaging without fishing for tips. Poutine is already pretty amazing, but imagine my excitement when I saw Short Rib Poutine. It was awesome, but definitely something to slip amongst more than just...
10 tags
Smitten Kitchen
I love food. This is not a mere statement, but a fact. For how much I love food, I have to admit, that I can't cook… very well. However, Smitten Kitchen is like having a hipster foodie friend tell you how to make tasty things.  The creator of Smitten Kitchen is Deb and her recipes are not really instructions, but a narrative on the food you are going to make. It's delightful.  ...
7 tags
UPGRADE YA
After 3 years of the love-hate relationship I had with my Crackberry, I moved on to an iPhone 5! Talk about a major upgrade!  I've been pretty discouraged from taking pictures and blogging because of the grainy, undistinguishable pictures that my previous phone was so great at taking, but now my phone is great and I'm going to be that Asian taking pictures of her food.  Long hair,...
10 tags
11 tags
5 tags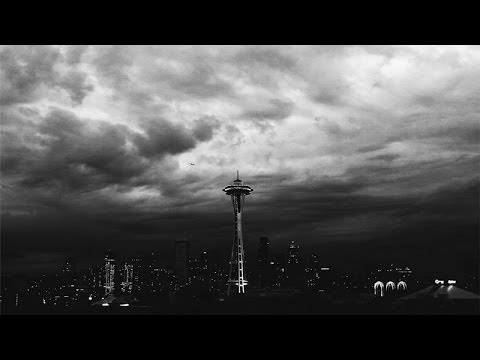 6 tags
Anthony Bourdain in Seattle shooting The Layover
His thoughts on raw food: "Angry rabbits. Flatulence." 
5 tags
I am a
food sloot :)
7 tags
No-Shame-Weekend
This weekend my friends and I went up to a cabin in Sequim where we cooked and ate for about 7 hours straight. BEST/WORST life decision ever.  This is a prosciutto wrapped mozzarella and basil pieces with a drizzle of balsamic reduction and olive oil. Along with a batch of guacamole (5 avocados), two bags of tortilla chips, half of a large tub of salsa, two small bags of M&Ms, 4 pieces of tri...
6 tags
Green Leaf - International District
Photocred: R. Phua Green Leaf is an amazing Vietnamese Restaurant in the ID. I mean, if it's good enough for Tom Douglas, it's good enough for me. It's delicious. I've been there twice and the first time I had the combo vermicelli. The second time, my group went a little bit overboard, but what better way to cure a hang over than some duck congee? Am I right? We had...
7 tags
Oddfellows Cafe and Bar - Capitol Hill
French Dip : House roasted beef, provolone & jus Kale & Farro Salad : with Fennel and parmesan  Such an amazing lunch!
7 tags
Bauhaus - Capitol Hill
The block that Bauhaus is located at was bought and will be torn down sometime in the future. Not happy about this. Bauhaus has been one of my favorite spots in Seattle for years now and I've been there in times of sadness and happiness. It's kept me awake for long nights to study or to hang out. I love Bauhaus. 
7 tags
7 tags
RN74 - Downtown Seattle
RN74  RN74 has been on my list of places to try since it opened awhile ago and with Seattle Restaurant Week going on, I thought I'd take the opportunity to get my food on. When we got there, the restaurant had a really busy yet cool loungy feeling to it. We got a couple of stiff drinks at the bar while we waited for our table and I got a chance to look at the happy hour menu:   Although...
inquiriesinfood asked: Have you ever tried Bakeman's downtown? Its a must for Seattle eating. The turkey sandwich on wheat with cranberries is a classic.
6 tags
Local 360 - Belltown
Local 360 Local 360 has become one of my favorite places to dine in Seattle. I recently took a food politics class and we discussed local food to a great extent so I was extremely excited to try this place. Their mission statement: We believe in real food, grown and harvested by the good folks in our community who take care of their land for future generations. We believe in whole, natural...
5 tags
DINE AROUND SEATTLE!
OH MY GOODNESS Check out the different restaurants and GO! It's such a great opportunity to experience the Seattle culture!  Dine Around Seattle « Link
1 tag
4 tags
Can someone please
take me to Japonessa?  YUM
5 tags
Tofu House - UDistrict
Photocred: clvrturnip I love Korean food. I'm Korean food and I'm quite critical of it, but I'm so thankful to have Tofu House right around the corner. This place gets it right with it's Korean food—none of this watered down shit that they try to do at teriyaki places or at Green House Korean Restaurant. Tofu House is as authentic as you're going to get for...
3 tags
NEW PLACES
I need new places to adventure to! Suggestions would be much appreciated! Keep in mind that my college kid budget is debilitating, but I would still love any new places! Soooooo suggestions??
7 tags
6 tags
4 tags
Skillet Diner - Capitol Hill
Skillet Diner Such a wonderful dining experience. All of the staff was in plaid and maintained an air of ultra Americana soul (yet hip) food. The sodium rich food subdued the savory-tooth tiger inside of me. I loved the poutine (hand-cut fries, gravy, cheddar, herbs). The shake was pretty good too—the peanut butter was a little much, but next time I'm getting the chocolate malt for...
6 tags
Royal Grinders - Fremont
Royal Grinders I've been meaning to try this place for a long time and I finally got the opportunity to this past Monday.  The people that work there were the coolest and nicest people. They started off by giving you a small intro as to what they recommend if it's your first time there. They were very helpful because all of the sandwiches sounded amazing.  I ordered the: sdf ...
6 tags
Skillet - Capitol Hill
I get to try Skillet tonight…. dying with excitement! How can you not be if you see:  southern fried chicken - draper valley chicken, black pepper honey drizzle, potato salad, mustard vinaigrette [ corn meal waffle for $4 more] grilled sockeye salmon sandwich - olive tapenade and herb aioli poutine - hand-cut fries, gravy, cheddar, herb They are getting a lot of recognition and...
3 tags
VooDoo Doughnuts - Portland
Voodoo Doughnuts—CRAZY flavors. Best thing to do would be to go with a few friends and share so you guys can try everything. There are so many doughnuts. And yes… that is a Maple Bacon Bar
5 tags
2 tags
4 tags
Seattle Restaurant Week - Toulouse Petit - Queen...
Toulouse Petit  I love this place! The Bloody Mary's are delicious and they are quite spicy which I personally love. The cucumber mojitos was also tasty.  First Course: My friend and I shared the Crispy Fried Chicken Gumbo and the Cauliflower Soup with Dungeness Crab Second Course: Toulouse Lamb Burger Spicy Cajun Meatloaf Sandwich Third Course: Toulouse Petit Beignets with...
4 tags
Taking Sugar Daddy applications now
Canlis $480 for four-course tasting menu, wine pairings and exclusive experience for two ($700 value)…… I think I'll stick to Seattle Restaurant Week prices :) but…. I wish haha
2 tags
UGH
As soon as I get a new phone I'm going to take the nicest pictures of my food ever. Damn Dopeberry is crappin out and the camera on it is worthless. Sorry for the horrible picture quality in the pictures!
6 tags
Seattle Restaurant Week: Chez Shea - Dinner
Chez Shea - Downtown Best dining experience I've had in a very long time. The food was absolutely superb! I planned a big event with about 12 people, but since I couldn't make reservations anywhere I canceled the event. However, a few of my friends knew how important SRW is to me, they asked where I wanted to go and they took me there.  First Course: Leek & Camembert Tart,...
5 tags
Seattle Restaurant Week: The Georgian - Lunch
The Georgian - Downtown The Georgian made me feel like I was Eloise at the Plaza. There was something about the place that made it feel slightly diner-y but slapped with some highbrow snobbery. There were gorgeous chandeliers that hung from the ceilings, but the chairs had a oddly Denny's feel to it. The food was pretty good, but I noticed that the entree's weren't too far off...
4 tags
Seattle Restaurant Week: ART Restaurant - Lunch
ART Restaurant - Downtown Located on the first floor of the Four Seasons Hotel in Downtown, I had pretty high expectations, but was mildly disappointed. The food wasn't terrible by any means but it wasn't something I was willing to whip out my phone camera for and end up looking like "those Asians".  First Course: French green lentil soup, garlic crostini, smoked ham...
6 tags
Seattle Restaurant Week: The Capital Grille -...
The Capital Grille - Downtown My friend and I went there one afternoon to celebrate Seattle Restaurant Week and it was such a nice way to start off SRW.  I had the Bohemian which was a champagne drink with raspberries and grenadine. Our server was extremely nice and brought us samples of the house cocktail— it's vodka that's been soaking pineapple for about a week.. yum.  ...
3 tags
7 tags
Baguette Box - Capitol Hill
Baguette Box  Their sandwiches are good, but I personally think they are over priced, BUT they have amazing truffle fries. So delicious. A sandwich and truffle fries will cost a pretty penny (~$15), but I think it's worth it. If I could, I would go there at least a couple times a week. I think I might go tonight :)  
8 tags
Market Galbee - Pike Place Market [Downtown...
Market Galbee Check it out. Super cheap Korean fusion food. Kimchi wraps for about $5… WHY would you say no? It's spicy, delicious and cheap! The wrap is HUGE so it can be dinner or a late night snack :) 
5 tags
Walrus and the Carpenter - Ballard
Walrus and the Carpenter I don't know what to say but to just GO. The dishes are so wonderful and the oysters are extremely fresh and tasty. I'm not entirely sure if they still have the Effingham oysters, but if they do, I highly recommend them.  If you can handle some spice, ask for some hot sauce (they give you Tapatio) then put a small dab of the horseradish and the Tapatio on the...
4 tags
Sitka & Spruce
Monday at Sitka & Spruce is taco night. I LOVE LOVE LOVE Sitka & Spruce. They make small alterations to their menu everyday based on the fresh ingredients they get that day. It's wonderfully cooked and the flavor combinations are complex, but holistically taste incredibly cohesive and simple.  If you go on Monday, you MUST get the homemade guacamole because they make it with...
3 tags
So much foodie love!
Thanks for all of the new followers! This makes me so excited that people have seen some of my posts!  PLEASE PLEASE give me recommendations of places to try— expensive, inexpensive, dumpy, high brow… I don't discriminate :)
7 tags
ROCKBOX - Capitol Hill
Rockbox by far my absolute favorite place to karaoke. The have really fun cocktails and eats (chicken katsu sliders… need I say more?).  Happy hour is Monday - Saturday: 4 pm - 8 pm; then ALL DAY Sunday This is the happy hour: sake sangria  5 single well  3 double well  5 premium draft  3.5 house junmai sake  3.5 The rooms are fun, but I enjoy making a H.A.M. (hot ass...
5 tags
RIP Chapel
Chapel Bar closed down early this month and it saddens me so much. I never realized how much my friends enjoyed going there because it was pretty low key and had AMAZING karaoke on Wednesdays. The karaoke was the best because the MCs would be super hip and super drunk. LOVED them.  On the last day that they were opened, I dropped by and said hi to my favorite bartender, Ryan. He's such a...
3 tags
Book Bindery - Seattle
Book Bindery  COMPRESSED WATERMELON-Caramelized Pork Belly, Basil-Coconut Sauce To be quite honest, this place has a very interesting looking menu, but the flavors kind of fall flat. We also had their Homemade Focaccia with bone marrow butter. The focaccia was great, but you couldn't really taste the bone marrow… small let down. However, their sangria was quite tasty.